Two Two Makes Stylish Racquets for the Court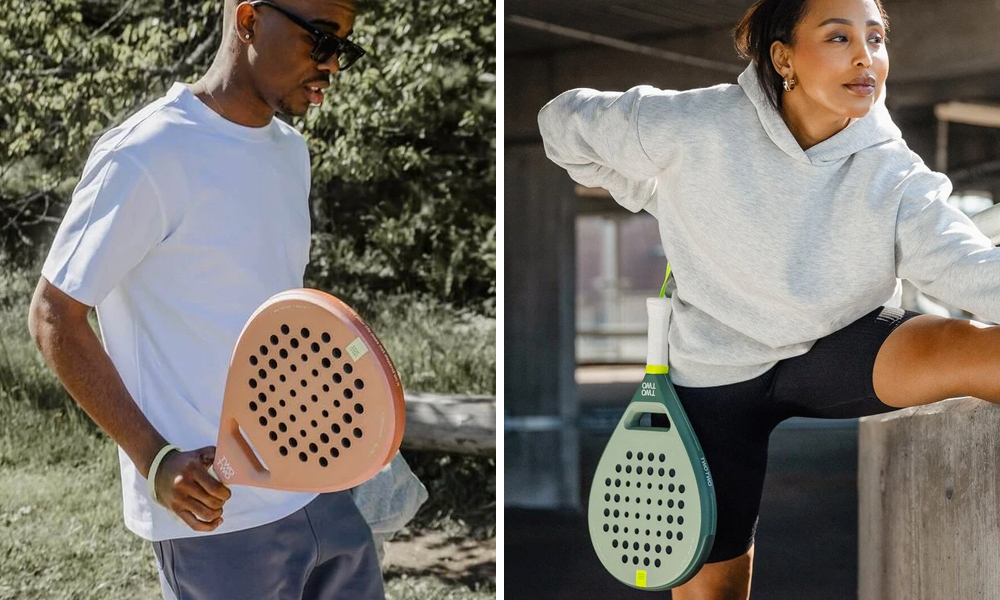 Racquet sports have always been undeniably cool. There's a regal tradition that's always surrounded tennis, but in recent years the sport has become adopted by enthusiasts young and old. Between the watches, the equipment, and the shoes, sports like tennis and racquetball have been admired both for their athletism and their style. In more recent years, we've seen obscure racquet sports grow in popularity and define their own youthful style. You may have heard of pickleball, a racquet sport played with a wiffleball. But what about Padel? It's played on a slightly smaller court than tennis, usually in doubles, and with a ball that's slightly less pressurized. It's become increasingly popular in European countries, but it's slowly taking off in North America, too. And it'll likely continue to gain in popularity thanks to stylish brands like Two Two.
The Swedish brand Two Two, which launched recently, dubs itself a "social athletics company." While the products are precisely engineered and players can expect top-tier performance, Two Two is also catering to the social aspect, the lifestyle of sports. So it makes sense that their branding welcomes both dedicated players and casual athletes. For a sport like Padel which is still relatively unheard of, this is a great way to garner more fans.
At launch, Two Two has its stunning flagship racquet available for pre-order, along with a canister of Padel balls. The signature carbon frame racquets are built with the player in mind so they cut down on vibration and increase your control. The non-aerodynamic design means you have more precision in your movements rather than gliding along with the air. And the hole pattern design offers more surface area when you're hitting the ball. The result is a powerful, precise piece of equipment that looks as good as it performs.