Take Your Projections to New Heights with LG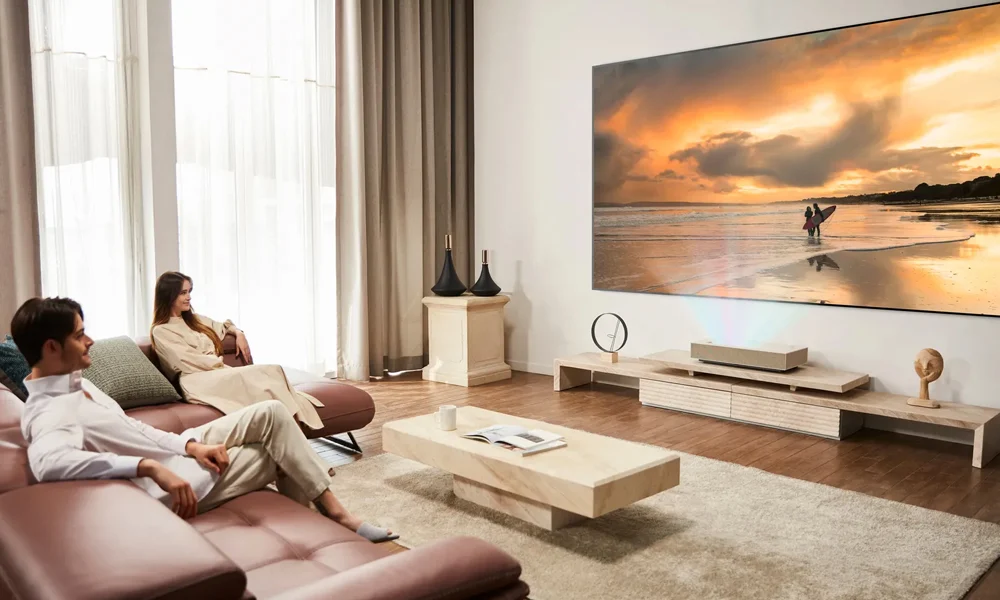 It's not always easy to find a way to incorporate a television into a living space. Sometimes they're clunky, sometimes they're mounted. And with apartments getting smaller and space getting more limited, many people opt out of a TV altogether and stick to streaming on their phones. But if you want the convivial joy of snuggling up on the couch with some friends or a loved one, then LG's newest projector should be on your shopping list.
The LG Hu915QE 4K (write it down, you won't remember that name) is a powerhouse when it comes to home entertainment. Able to fill 120" of wallspace from just 7" away, there's no more worrying about getting the projector to balance or be in the way. From even 2" away, it can still project on the screen at a 90-degree angle for even the tightest spaces. What I particularly love is that it comes with three-channel laser technology that has a maximum brightness of 3,700 ANSI lumens and a 2,000,000:1 contrast ratio, which means you can use it during the daytime as well. Integrated with streaming technology or able to connect to your device, it's the perfect companion for summer nights and winter days ahead.