The Best Outdoor Furniture for Your Patio, Deck, and Backyard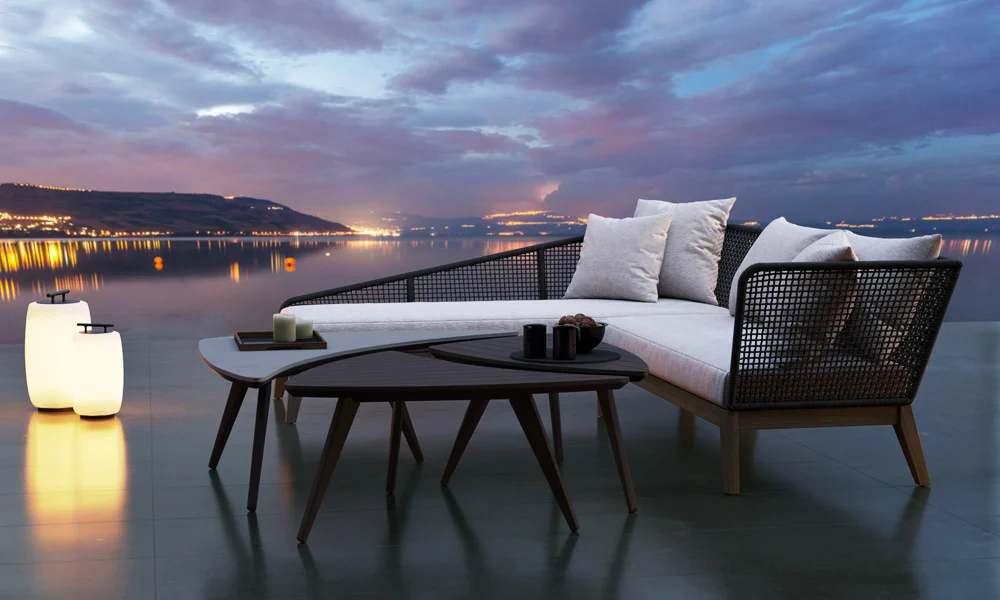 The Best Outdoor Furniture for Your Patio, Deck, and Backyard
Arhaus Hamptons Outdoor Bar Cart
Arhaus has inspired countless Instagram-worthy trends over the years and the Hamptons Bar Cart is another product that shows the design chops of this brand. Inspired by English gardens, it's a simple design that uses the limited real estate of the cart in new ways – including the three holders for wine bottles.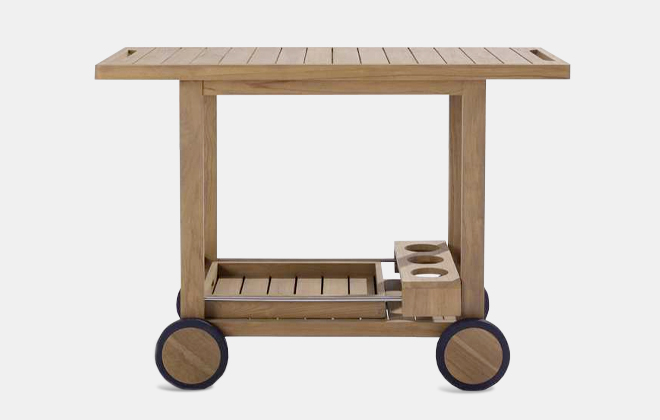 Modloft Netta Sectional Sofa
As the name suggests, Modloft makes modern interpretations of classic pieces. The Netta sectional has a low-profile design with comfortable cushions and a chaise longue for added comfort.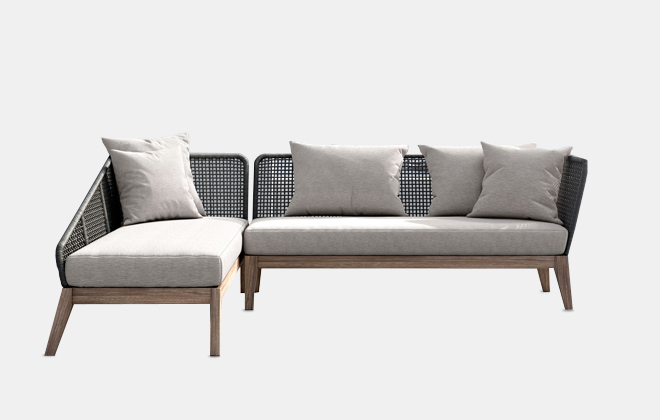 Forest Gate 4-Piece Modular Acacia Wood Patio Sectional Set
Simple and straightforward, this Bed, Bath, & Beyond patio product is a great option for small spaces or for the minimalist in you. Made with warm acacia and set on a comfortable grey cushion, it's perfect for those looking to fill space and not break the budget.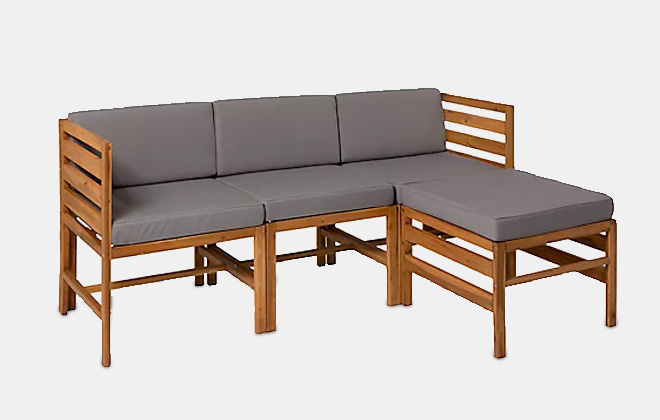 Le Papillon Offset Hanging Umbrella
An offset umbrella offers more support and coverage when in use, able to tuck up next to a bench or couch and get the shade right where you want it. Le Papillon's 10-foot wingspan (papillon is French for butterfly, after all) is big, but on hot summer days, you'll be glad you got it.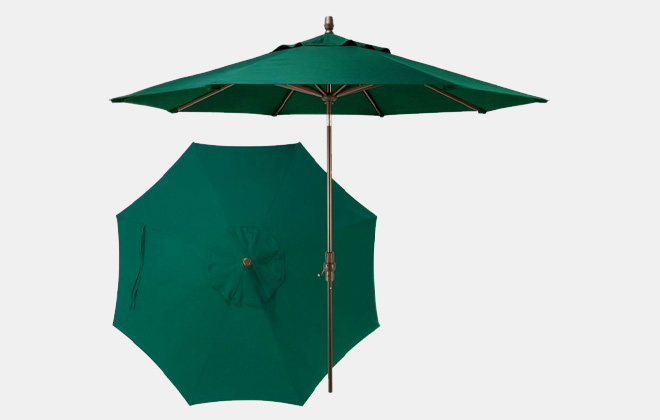 Buy it from 131.99$ on amazon.com
Frontgate Frances Tall Storage Cabinet
Perfect for a garden on either side of the pond, Frontgate's storage cabinet is a thing of beauty. What I admire about Frontgate is that they have taken design elements from interiors and applied them to the outdoors, not sacrificing design aesthetics in the process. A perfect accompaniment to a garden, imagine storing your potting tools and perhaps a flask of something strong on its shelves.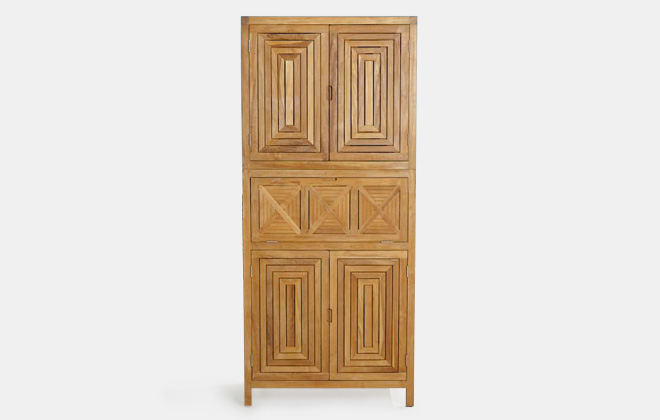 West Elm Portside Outdoor Kitchen
The price point here and the real estate needed for it to work is a little hard to quantify, but to hell with it – I've added it anyway! The Portside outdoor kitchen from West Elm is a choose-your-own-adventure, with the ability to combine various cabinets, shelves, and tabletops for making the most of your al fresco dining.