Meet Eddi, a Stylish Sustainable Soap Dispenser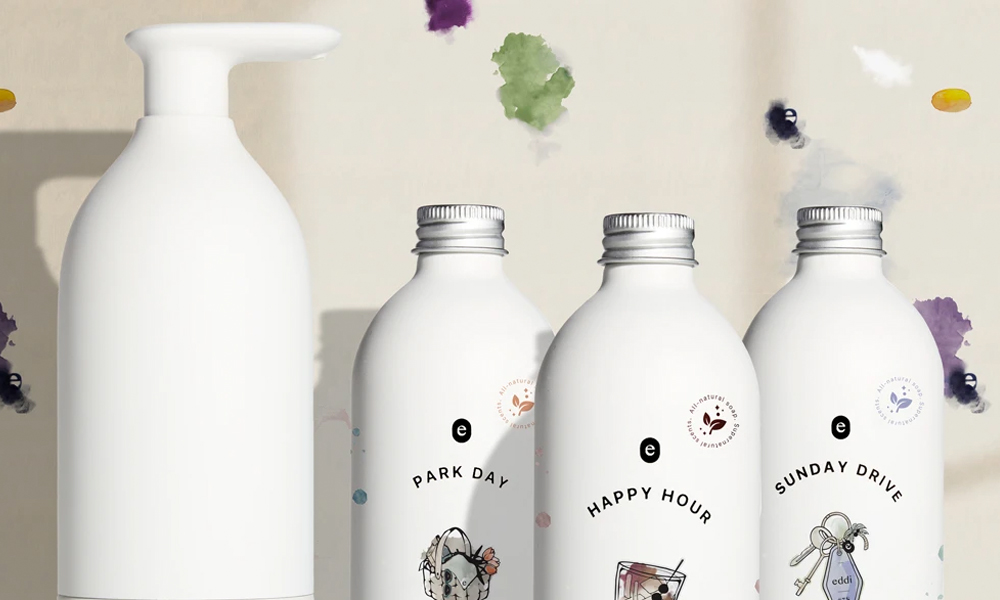 It seems like startups all over the country have been finding "solutions" for just about every household appliance. And, you've likely noticed the trend of soft color palates that permeate nearly all of these brands. Well, Eddi is the latest such outfit looking to upgrade your soap dispenser. Eddi is a startup that seeks to cut down on household plastics by redesigning soap dispensers. The startup partnered with design firm Box Clever, which works with Caraway, Away, and others, and you'll likely notice the influence in Eddi's branding. Soft colors, a gentle font, and millennial friendliness permeate the brand. But the important part is that Eddi works.
Most plastic soap dispensers are single-use with folks tossing their empty bottles in the trash. Otherwise, you might have a reusable dispenser that requires you to awkwardly refill it from a big plastic bottle of soap. Well, ingeniously, Eddi houses aluminum soap canisters within stainless steel and zinc dispenser. There's no need to funnel your soap into a tiny dispenser. And the aluminum canisters can be recycled once their emptied. The canister starts at $45 with each soap available for $11 in three scents: Happy Hour (warm & woody), Park Day (bright & citrusy), and Sunday Drive (fresh & watery). The starter set includes one dispenser and three soaps for a discounted $65. All of Eddi's products are available for pre-order and will ship in September.