Artifox Releases New Collection of Jet Black Furniture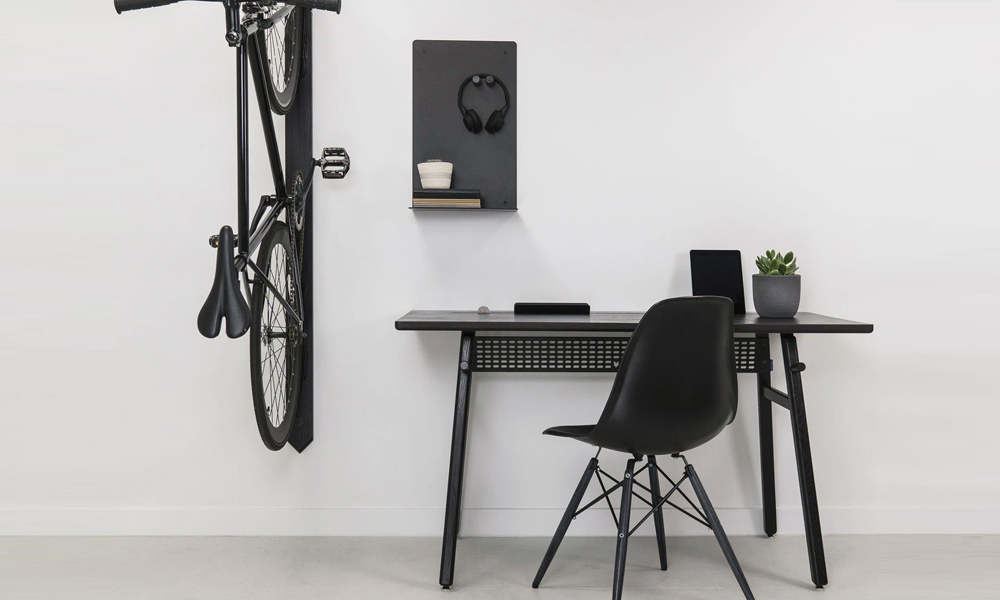 Jet Black Furniture by Artifox
You're likely already quite familiar with furniture brand Artifox. Their sleek, modern, minimalist designs have likely popped up on your social media feeds. And, possibly, in your own home. Artifox prides itself on design that meets function. Each piece is as versatile and utilitarian as it is handsome and striking. And Artifox might have just released its most stylish line yet with a collection of black oak options for its Table and Bench. Both pieces can serve a variety of functions and feature the brand's trademark functionality and craftsmanship. You might use the Table as a dining room centerpiece or even a side table in a living space. But, it works best as a desk incorporating 2 cable grids for organization and convenient magnetic tabs to keep your chargers within reach. The Bench serves as perfectly suitable seating but it also works as a statement entryway piece with plenty of storage, a unique canvas scroll pouch for magazines, books, or a laptop, and a removable tray for smaller items.
While we were already fans of the more neutral looks of the Table and Bench, the Black Oak editions are stunning and the perfect addition to the modern home.
The Black Oak Bench is available for $2,000 and the Black Oak Table is priced at $2,400.